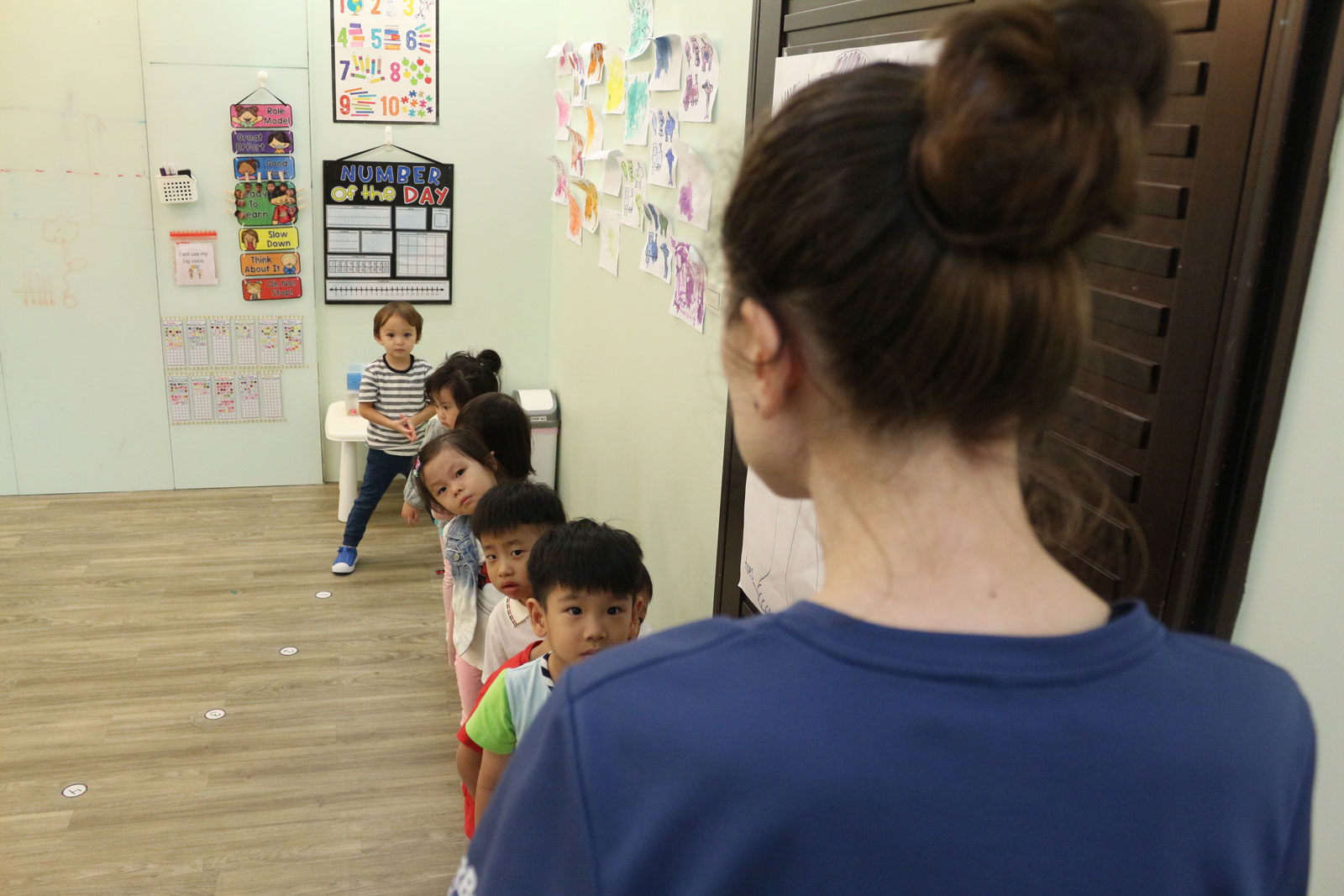 As the education landscape continues to improve, we see this as an opportunity of growth for the company. We are excited for you to join our working community. We are looking for team-oriented professionals who are committed to excellence in education and empowering students within a dynamic education organization. As we continue to expand into various disciplines (such as STEM), we look forward to new ideas out of the traditional frame that you can bring into the classroom.

We are looking for someone who:
is passionate about educating as well as learning

has great communication skills

is a team player

has admirable people skills

is a progressive person
Requirements:
Acquire a Bachelor's degree (minimum)

Be a passport holder from a native English-speaking country

Have cleared police background check at the national level from your citizenship country (Document required by the Ministry of Labor. For more information please contact the official website.)
Strongly preferred:
TEFL/TESL/TESOL/CELTA certification

1+ years of experience in full-time classroom teaching of children
Opportunities
At BigByte, we highly encourage our educators to grow and expand in diverse areas. We are extremely supportive of our educators' interest and values. We believe that everyone needs encouragement and motivation to move forward and that learning is for all ages.
At BigByte, all educators have an opportunity to become a Worldwide education counselor. These counselors are involved in planning, organizing, and taking our wonderful students abroad on a journey that will be momentous and memorable.
At BigByte, all educators have an opportunity to move forward and participate in extra projects. Those who show strong effort and motivation will be able to become project holders.
At BigByte, we are aware and pay attention to the interests of our educators, so we are willing and motivated to support them in any way to grow, develop, and elevate their skills.
Benefits
BigByte Education provides a comprehensive online training program for all newcomers.
In Taiwan, we are also able to offer a very diverse and multicultural environment where you can get exposed to multicultural food, entertainment, culture, and people.

BigByte ensures that you will have access to mentoring, regular educator workshops, and bi-annual training observations to ensure educators always feel supported in the classroom and motivated to improve.

At BigByte Education, we understand the foundation of our success comes from all the great talent within. We value all of our employees, and provide a broad range of benefits. BigByte provides consistent teaching hours and a highly competitive hourly wage with pay rises available through a structured tier system. Furthermore, according to the Taiwanese laws, teachers are eligible for Alien Resident Certificates(ARC), have access to the national health insurance, and have labor insurance sponsorships. Lastly, you will be living in Taipei, one of the top Asian hubs for food, travel, and leisure.
At BigByte our class sizes are small, with an average of 9-10 and no more than 15 students in the classroom. Our classrooms are fully equipped with technology support.
In addition to those small class sizes, students will be in your English class for as many as 10 hours in a single week. This high level of interaction not only has a significant effect on their English ability, but it also means that you as an educator get to build deep and lasting relationships with each student. You will be closely involved with nurturing their growth, and you'll be able to watch them make great strides in their English in a relatively short period of time. At BigByte, each class hour together is important. Each relationship is important. Each student is important.
Our locations are situated in the city center with convenient transportation systems, whether you like to take the subway, bus, bicycle or by foot.
We give the educators freedom to manage and customize your classroom and teaching style. We support our educators by supplementing our curriculum with our Learning Management System (LMS). We also have mentors at the branches who are senior educators to help and guide you throughout your teaching year.